S

mart,


P

roactive,


E

nabled


E

nergy


D

istribution –


I

ntelligently,


E

fficiently and


R

esponsive
WHAT IS THE SPEEDIER PROJECT?
This project creates an energy distribution grid that builds towards a net-zero smart community. This is a unique opportunity where the Town of Parry Sound, in partnership with Bracebridge Generation, is taking steps to meet this goal.
The SPEEDIER solution was proposed to help address the previously identified need for costly system upgrades required for the growing energy demands of the community.
System Resiliency:
500kW PV Solar Installation
Implementation of a microgrid using a solar array and battery storage system to provide increased system resiliency to participants.
Energy Storage:
Tesla Powerwalls, Tesla Megapack Storage Battery
This project demonstrates the benefits of battery energy storage System for the purpose of peak shaving and demand management, reducing constraints, providing visibility and enabling the support for future opportunities in renewable energy.
Demand Management:
Mello Smart HWT Controllers
This pilot project involves managing load demand for participants' hot water tanks at 50 test sites, responding to the changing load demand of the feeder, addressing capacity constraints at the TS. This will assist with plans for future demand response programs in the community.
EV Integration:
Level III Charging Station, Level II Charging Stations
Installation of EV assets promotes the adoption of electric vehicles in the Parry Sound community and beyond as the project moves towards the net-zero objective.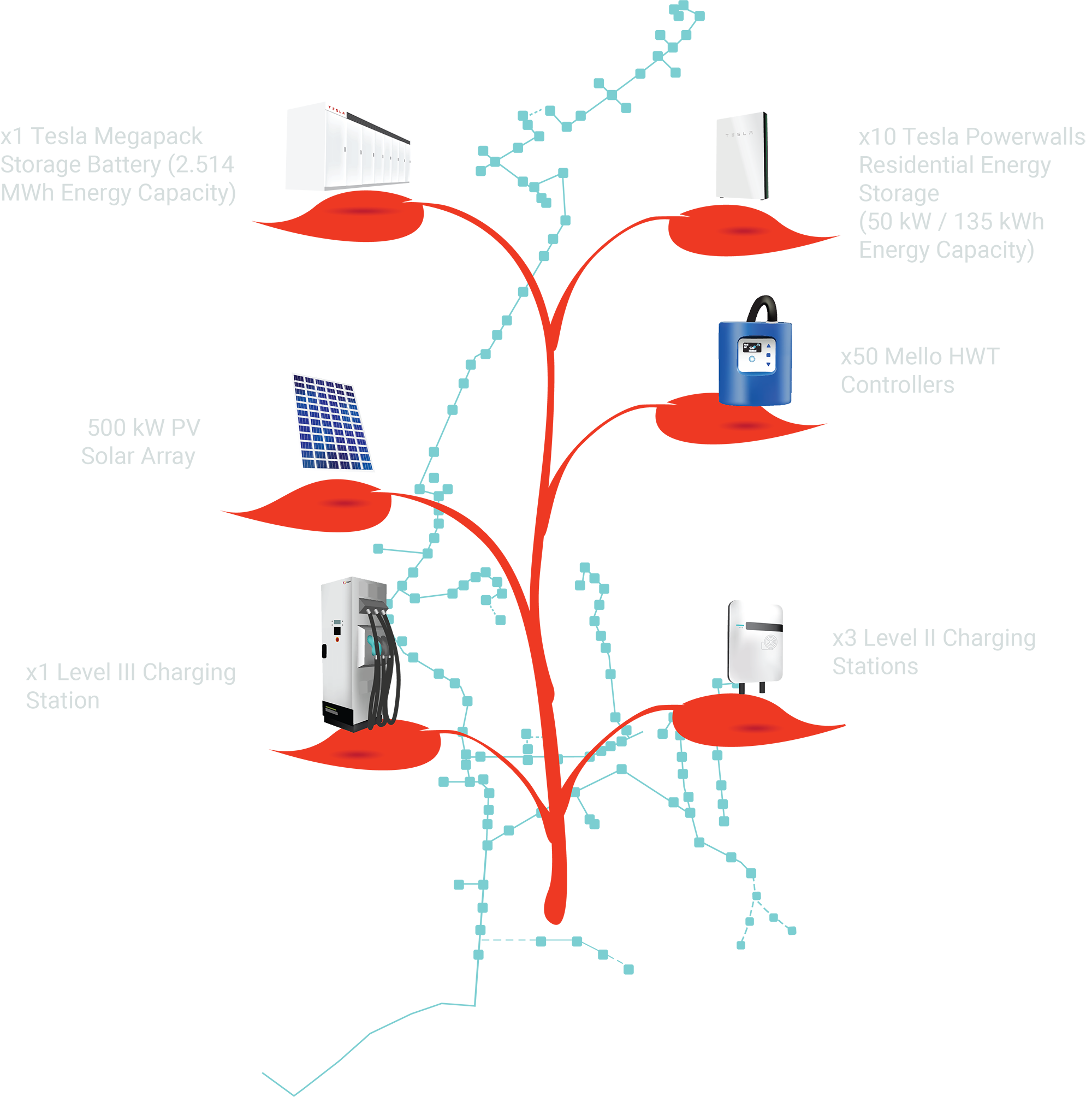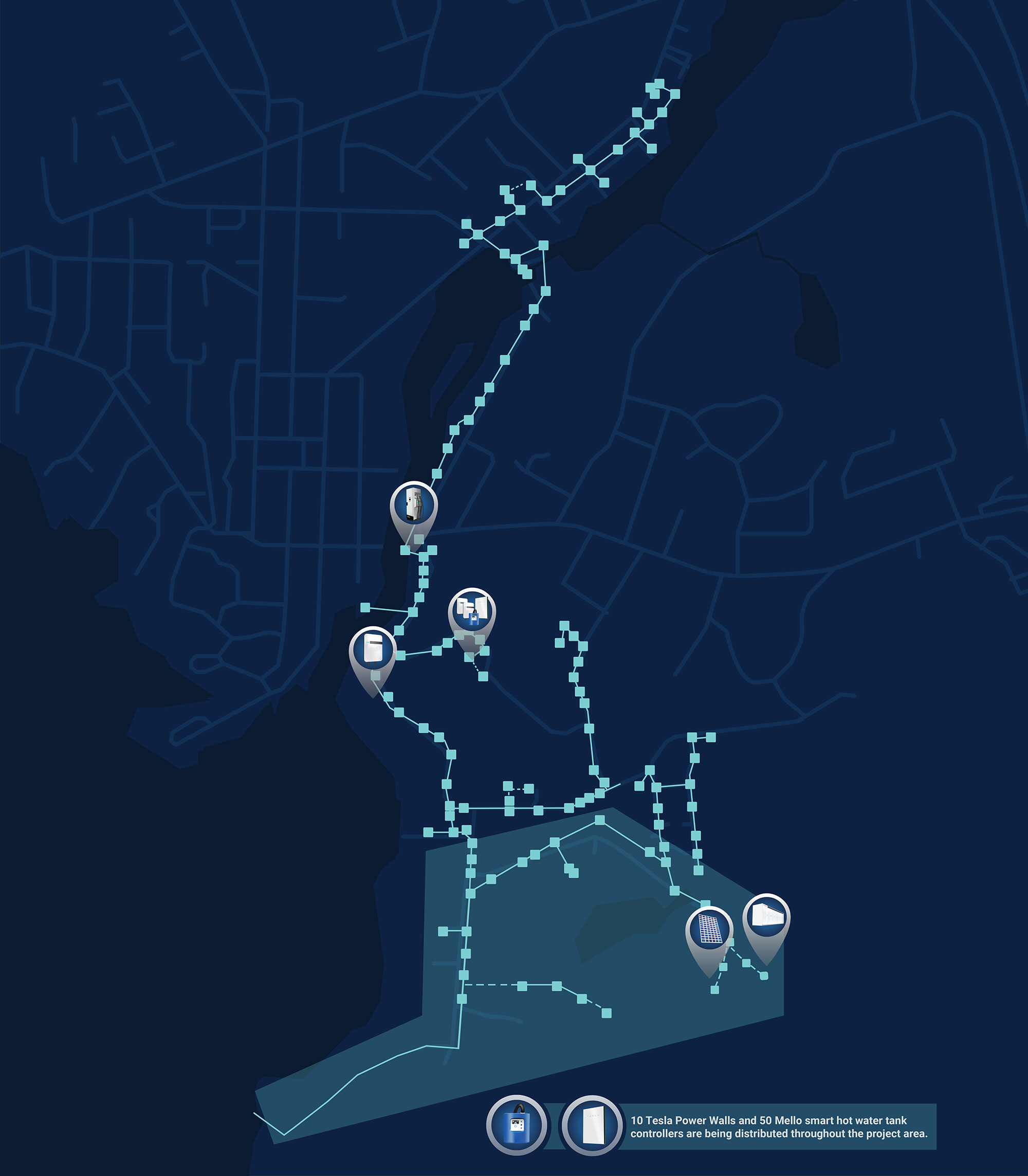 Grid Monitoring and Automation:
SPEEDIER creates a state estimated real time view of the local feeder, including the Distributed Energy Resources (DERs) connected to the grid, allowing for better resource management and GHG reduction.
Microgrid:
The project improves reliability and resiliency using a feeder level microgrid configuration. It is designed to automatically respond to a variety of outage scenarios, utilizing the solar array and battery storage.
Data Management and Communication:
The key to visibility, control and optimization is data structure and integration. The integration process ensures the required firewall rules and network configurations are established in order to to maintain customer privacy and overall network security.